Providing self-shot content for OnlyAllSites.com during the Covid19 shutdown 
With the Coronavirus pandemic causing both the OT studio to close, and also many models now having reduced income, we are looking at ways that we can still get some new content for our members, and also to help models earn some extra income.
So we are looking for any of our existing models (or potential new models) if they are able to provide some self shot content for our sites, for which we will pay per set.
We would want either:
1) A video set, in the usual OT style (familiar to all those that have shot with us before), where you must wear stockings, tights or socks, and do a slow and sexy strip down to your usual levels but keeping the legwear on. Videos need to be at least 5 minutes, ideally 7 or 8, and also need to be well lit. Ideally if you have a partner or someone that could film it would be preferred, but we would consider clips done on a good quality mobile (like latest iPhone's in 4K) setup on a tripod or stand.
Please note: if shooting video the video MUST be in landscape mode and is best quality when using the rear camera on a mobile phone. We also MUST have 6 still images taken in landscape mode to accompany the video, this can be 6 images of you closed teasing (these are used for the summary page). Also please ensure you have no music on in the background of the video.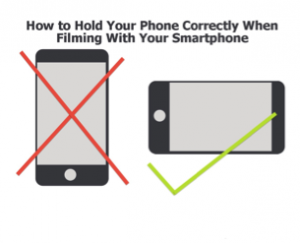 4K video at 30fps is preferred for all videos. The following Wikipedia page has a comprehensive list of mobile phone that support 4K video:
https://en.wikipedia.org/wiki/List_of_4K_video_recording_devices#Mobile_devices
All iPhone's from the iPhone 6 and newer (including the SE) support the recording of 4K video at 30fps with the rear camera, however to do this you need to change a setting on your phone. The following page on the 9to5 Mac website explains how to do this:
https://9to5mac.com/2018/09/13/iphone-how-to-shoot-4k-video/ 
2) A photo set. We feel for this you would need someone else to do the shoot, as self shot photos may not be ideal (but we are open to consideration of this). We would need a minimum of 70 pics in the usual OT style, again must use either stockings, tights or socks, and a slow strip with first third teasing fully clothed, then next third slowly stripping and ending to your usual modelling levels. For this we must have clear, sharp, well lit images.
Whilst you may have shot with us before, also please go over our full model info on this site and look at both the sample tease images as well as sample outfit images for guidance. Particular focus needs to be taken on the style of tease images, as we must have a great tease element in all that we produce for our membership.
We also have guidance we use for external photographers with in depth information on our photographer requirements. 
How to apply
In the first instance if you are interested in this, please email [email protected] with either a very short clip from your camera (to highlight for us the quality and lighting) or a couple of still photos from your camera again showing quality and lighting. If we feel that the quality is good enough for us and want to get full sets from you, we will let you know, and initially just commission one set, and if this first set works well we could then commission further sets. We would also like to agree what the outfit would be (so we can ensure it fits within our style) and if we ended up commissioning further sets, we would be able to post stockings and tights to you for use.
We are looking at paying £60 per video or per photo set, but would insist that what you shoot for us becomes our copyright and you cannot use the same photos or videos on your own OnlyFans or any other similar site. We would also want you to sign a model release as well (we are putting these up as a digital doc for signing). Payment would be made via bank transfer in GBP as soon as the content is received and approved.
We hope that this way of working can help both of us, OT in getting new content and models in earning some extra income.
If this is of interest, please email [email protected] with the above requested info, or any other questions you may have. Alternatively if your files are large you can send them to us via our WeTransfer account.
Please also note, the sites do have at least six months worth of outstanding content (some sites a year), and are looking for this new content so we can continue updating the sites with new FastTrack content over the coming weeks, so we still must retain the usual levels of quality we always strive for with the site, so if we do commission a set, we reserve the right to not accept the set if the quality is not to the standard we expect (especially on lighting) and also not following our shoot guidelines.